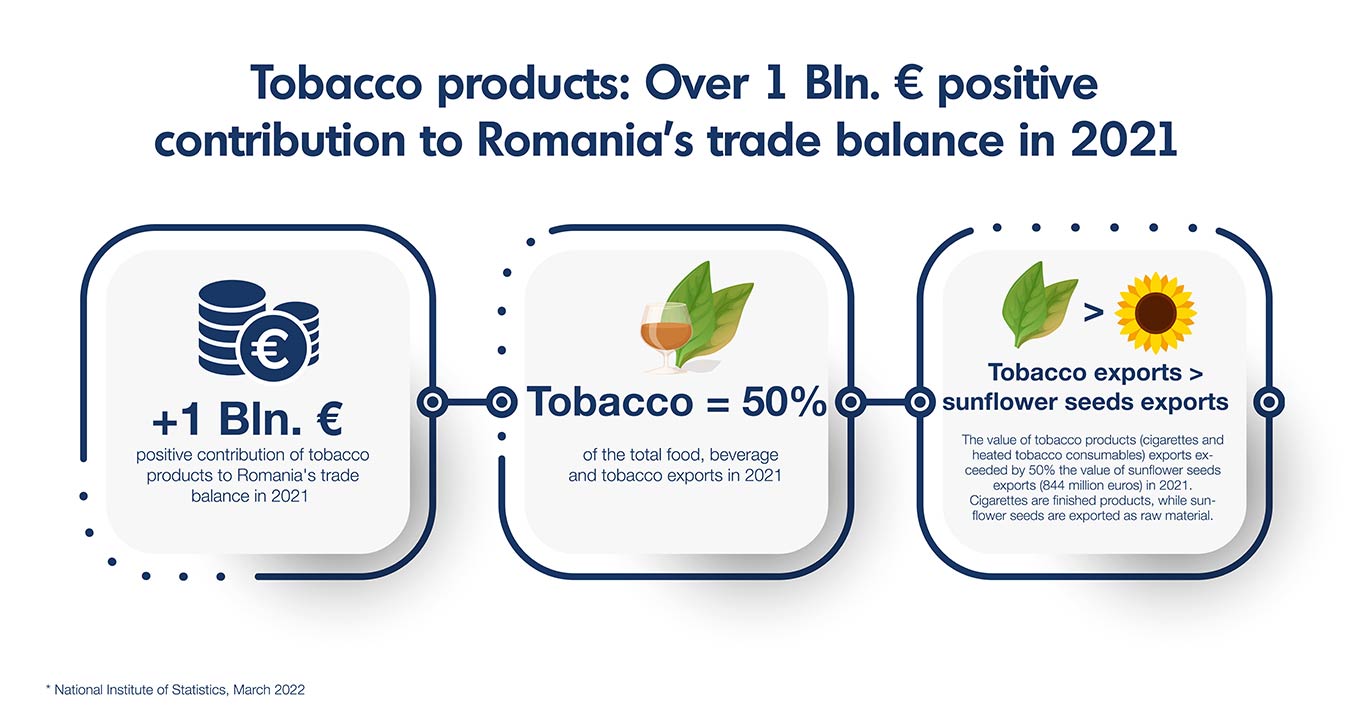 BAT is one of the largest exporters of processed agricultural products in Romania

In 2021, Romania exported 1.34 billion euros worth of tobacco products, according to the latest National Institute of Statistics data; 60% of the BAT factory in Ploiești products are exported to dozens of markets around the world

The company aims to build A Better Tomorrow™, with sustainability at the core of its business
Bucharest, April 7th, 2022 – According to the latest data published by the National Institute of Statistics, the total value of exported processed tobacco products, such as cigarettes and tobacco heating products consumables, was 1.34 billion EUR in 2021, representing almost half of the total exports in the food, beverages and tobacco category. BAT Romania, the local tobacco market leader, exports about 60% of the volumes produced in Ploiești, where the group's second largest factory in Europe is located.
The National Institute of Statistics data show that in 2021 tobacco products accounted for about half (48%) of the total exports value in the food, beverages, and tobacco category. The value of tobacco products (cigarettes and heated tobacco consumables) exports exceeded by 50% the value of sunflower seeds exports (844 million euros) in 2021 – the difference is more significant as cigarettes are finished products, while sunflower seeds are exported as raw material.
The total value of imports of raw and processed tobacco was about 341 million EUR, which means that tobacco had a positive contribution to Romania's trade balance of over 1 billion EUR.
"Currently, about 60% of the products at our Ploiesti factory are exported. BAT maintains its commitment as a strategic partner in the development and support of the Romanian economy and we aim to continue by maintaining the positive contribution of the trade balance, through significant tax contributions to the state budget, as well as sustained investments in the development of our business in Romania", stated Fred Monteiro, Central Europe South Area Director in BAT.
BAT is the largest contributor to the state budget and the leader of the Romanian tobacco market, with a market share of over 50%. In its 25 years of activity in Romania, BAT has invested over 500 million EUR in its factory in Ploiești. BAT employs over 3,000 people in Romania and generates another 30,000 jobs indirectly, through its distribution and supply chain.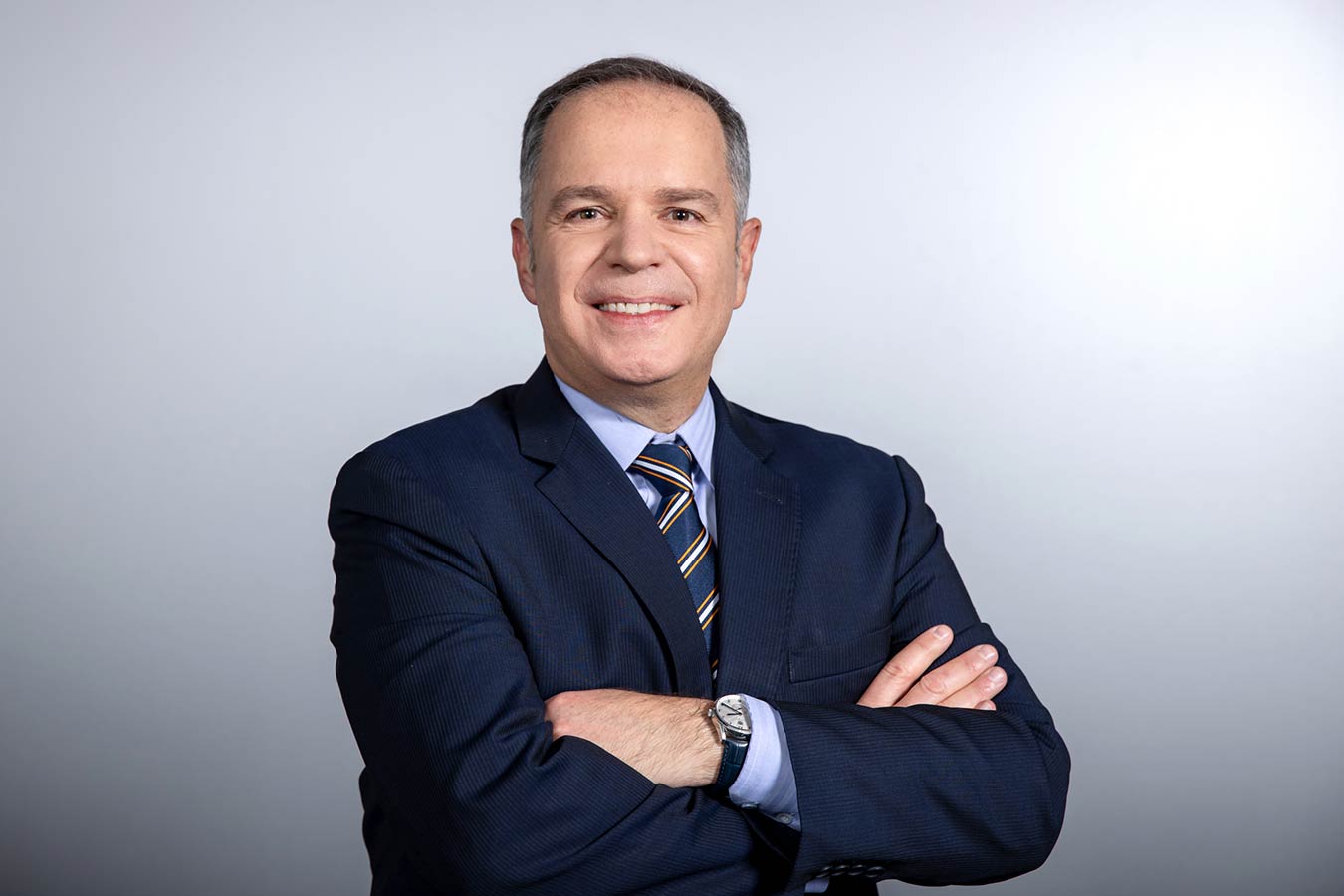 About BAT
BAT is a leading, multi-category consumer goods business with a purpose to build A Better Tomorrow™ by reducing the health impact of its business through offering a greater choice of enjoyable and less risky products for adult consumers.
The company continues to be clear that combustible cigarettes pose serious health risks, and the only way to avoid these risks is not to start or to quit. BAT encourages those who would otherwise continue to smoke to switch completely to scientifically substantiated, reduced-risk alternatives*. In order to deliver this, BAT is transforming into a truly consumer-centric multi-category consumer products business.
BAT's ambition is to have 50 million consumers of its non-combustible products by 2030 and to generate £5billion of New Categories revenue by 2025. BAT has set stretching ESG targets including achieving carbon neutrality for Scopes 1 & 2 by 2030 and eliminating unnecessary single-use plastic and making all plastic packaging reusable, recyclable or compostable by 2025.
BAT employs over 53,000 people and operates in over 180 countries. The BAT Group generated revenue of £25.68 billion in 2021 and profit from operations of £10.2 billion.
The company's Strategic Portfolio is made up of its global cigarette brands and a growing range of reduced risk* New Category tobacco and nicotine products and traditional non-combustible tobacco products. These include vapour, tobacco heating products, modern oral products including tobacco-free nicotine pouches, as well as traditional oral products such as snus and moist snuff. In 2021, BAT had 18.3 million consumers of non-combustible products, a rise of 4.8 million on the year before.
* Based on the weight of evidence and assuming a complete switch from cigarette smoking. These products are not risk free and are addictive.